I have been busy with work and my vintage watch collection that I have less time to update my hifi blog.
YOU KNOW THAT AGE IS CATCHING UP WHEN YOUR FAVOURITE SONGS BECOME THE NEW Fashioned love songs.
I have found this 1990 the best of cd this afternoon and the songs were my favorite songs during the 80s with Bangles, Shakin Stevens, Bonnie Taylor, Spandau Ballet, Kansas, Wham, Sade, Paul Young, Miami sound machine, Dan Fogelberg...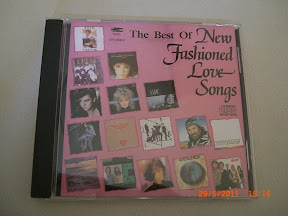 - Posted using BlogPress from my iPad