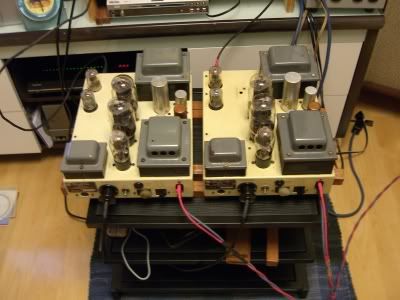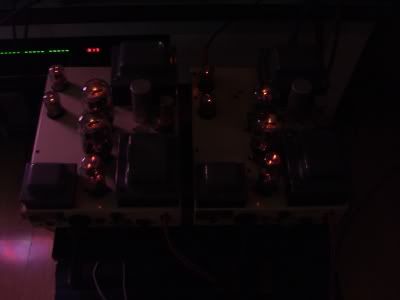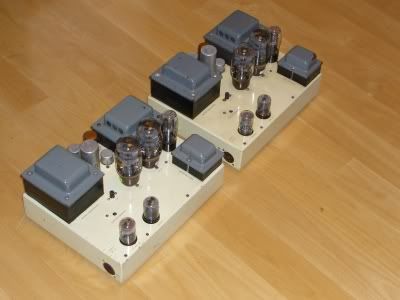 After much waiting, my vintage Pye PF91 finally came back home.
The sound of it is really wonderful. The Pye PF 91 is really a user friendly amps as it can be used for both 110v or 220v without the need for any step down transformer.
The master has carfully cleaned the amplifiers and changed a few leaky capacitors and kept most of the amplifiers as original as possible.
The Pye PF91 KT66 is a push pull amp, with the KT66s triode connected, so the amp gives about 12W (same as the Leak TL12.1). There is another Pye HF25 (blue in colour ) which is a KT66 push pull monoblock power amplifier made in 1950s which give 25W (similar to the Leak TL25a).